Build Space for Tomorrow's Clients
Posted in Useful Tips.
Think big!
Planning new medical or dental office space is best done with an eye toward the future.
You're stretching at the seams.
Whether you're adding staff to meet demand at your medical office or have big plans to continue to grow your client pool along with the space to serve them, you're probably thinking about the next phase of your medical or dental practice.
And as you envision a welcoming wall color, durable but fun carpeting, lots of natural and soft lighting, and green plants, you can stretch your vision for medical office construction a little further: to more space.
Not space only for your busy practice today and the chairs or exam rooms you'd like to add in the next five years, but space to support where you would ultimately like your practice to go. Building a new office or tackling a renovation of an existing facility is a major undertaking and not something that most practices want to do more than once. To make that possible, it is important to plan for the long haul.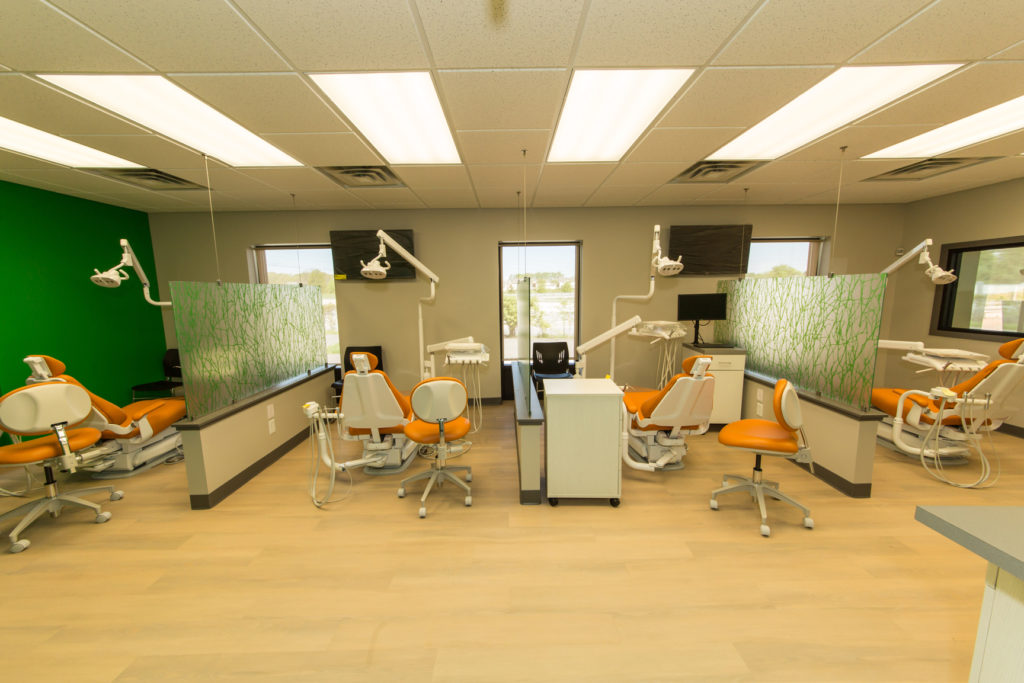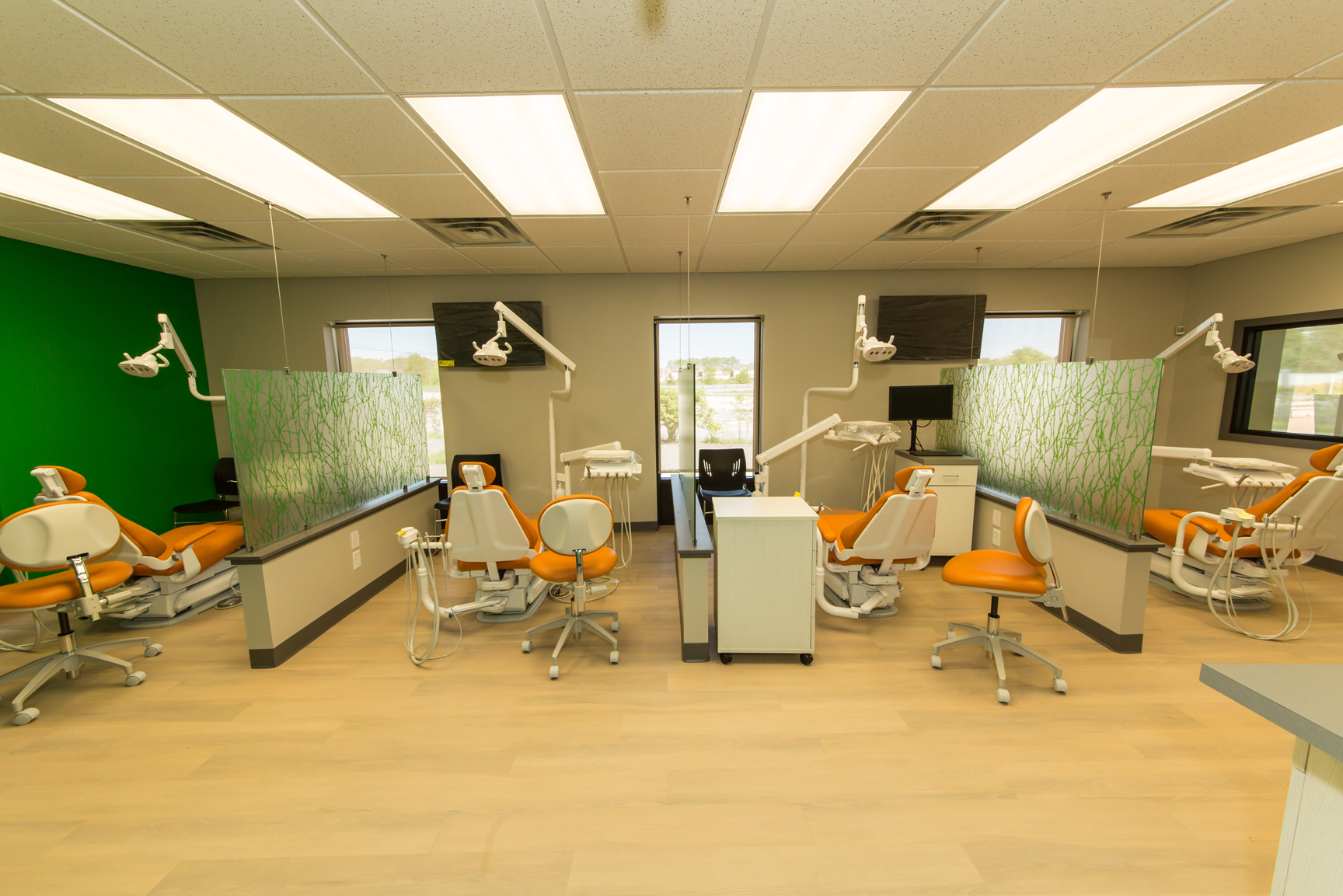 Busy Practices, Cramped Quarters
One thing that both physicians and dentists have in common today is increasing demand. The drivers for this demand are similar for both, with a growing need for their services thanks to greater use of medical and dental services among older people and our increasing lifespan. While the demand is growing, the pool of doctors and dentists to meet the need is not keeping up. The result is practices seeing more patients, and there is no sign of this changing in the foreseeable future.
Preparing your practice to support the greater number of patients means reflecting on all the ways in which your space will need to be used and planning accordingly. Start with the basics and build from there.
How many physicians/dentists are part of the practice today? How large a practice would you like to become? Will everyone require a dedicated office?
How many exam rooms or operatories do you need today? In five years? In 15?
Do you have meeting room space? When will you need it in order to keep your practice running efficiently?
What kind of break room space do you want for your team?
What kinds of storage spaces are needed, for both day-to-day supplies and record retention? How will that scale over time?
How many patients do you need to be able to accommodate in your waiting area today and in the future?
Don't forget hallway size. As practices grow and the overall number of people in the building increases, narrow halls move from an irritation to a hazard. Be sure to allow space for passing and for people to walk comfortably next to one another.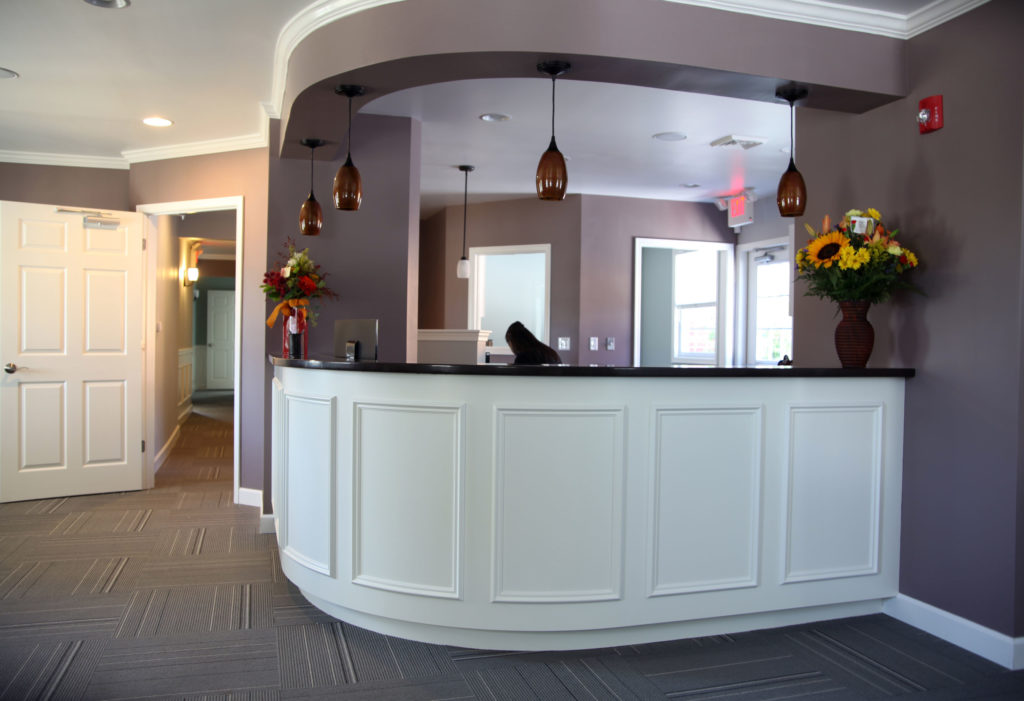 Getting From Here to There
Looking at what you want to do for an extended period of time will help you make investments that are smart and will bring you the greatest return.
One of the most critical choices you will make is the selection of the right location for the next iteration of your practice. Location is vital since good visibility to local roads can help to increase awareness of your practice without the need for expensive advertising. But site selection must also take into consideration what options will be available to you for building additions to a preliminary structure in order to continue to grow your practice. And of course, the space to accommodate the additional parking that will be needed as well.
When deciding that it is time to take your practice to the next level, another key choice is the selection of the right partner. Medical and dental offices have unique challenges, so working with a contractor that knows the ins and outs of these businesses can help you to plan for how to manage challenges like the routing of utilities and technology, the flow of patients and much more. Be sure to look for companies that have a track record of providing clients with plans that encompass what is being built now as well as guidelines and sketches of where things can go in the future.
The Breakdown
Being smart and savvy about a future office expansion can really benefit your company. It's taking something you were already going to do – expanding into new space or building a new office, and making it work even harder for you for even longer.
Dental and medical office design is a specialty you can rely on us for – we even have a guide to building out your dental practice! If you'd like to talk about how we approach helping with long-term space and growth planning, and how we go about building it, contact us today!