Planned for Growth: Harvest Dental Case Study
Posted in Case Study.
HARVEST DENTAL – EPHRATA, PA
Type: Dental Practice
Location: Ephrata, PA
Square Footage: 3,000 and 800 sq. ft. addition
Project Timeline: 14 weeks construction and 12 week expansion
Office Opened: Addition completed November 2018
Website: http://www.dentistinephrata.com/
Like so many who go into dentistry, Dr. Julie Lehr looked forward to the day when she would be in control of her own destiny as owner of her own dental practice. She worked, observed, planned and saved, and got ready to take the big step to independence.
When the time was right, with an initial concept of leasing a piece of property and constructing a new building from the ground up she contacted Real Services to begin the process of building her new practice. Early conversations focused on what the goals of the project were and allowed Real Services the opportunity to provide expert advice on how to get there.
Renovation Over Construction
Starting from nothing but an idea and a tract of land provides huge amounts of flexibility, but it carries with it a price tag that can be a challenge for a start-up enterprise. While this approach was initially considered, the team at Real Services recommended a different path.
They presented Dr. Lehr with a property available for purchase (rather than lease) and a vision for renovation that would result in a space to meet current needs and be able to expand as the business grew. Their plan not only met both short and long-term space objectives, it also did so at a lower cost, providing greater value for the new practice.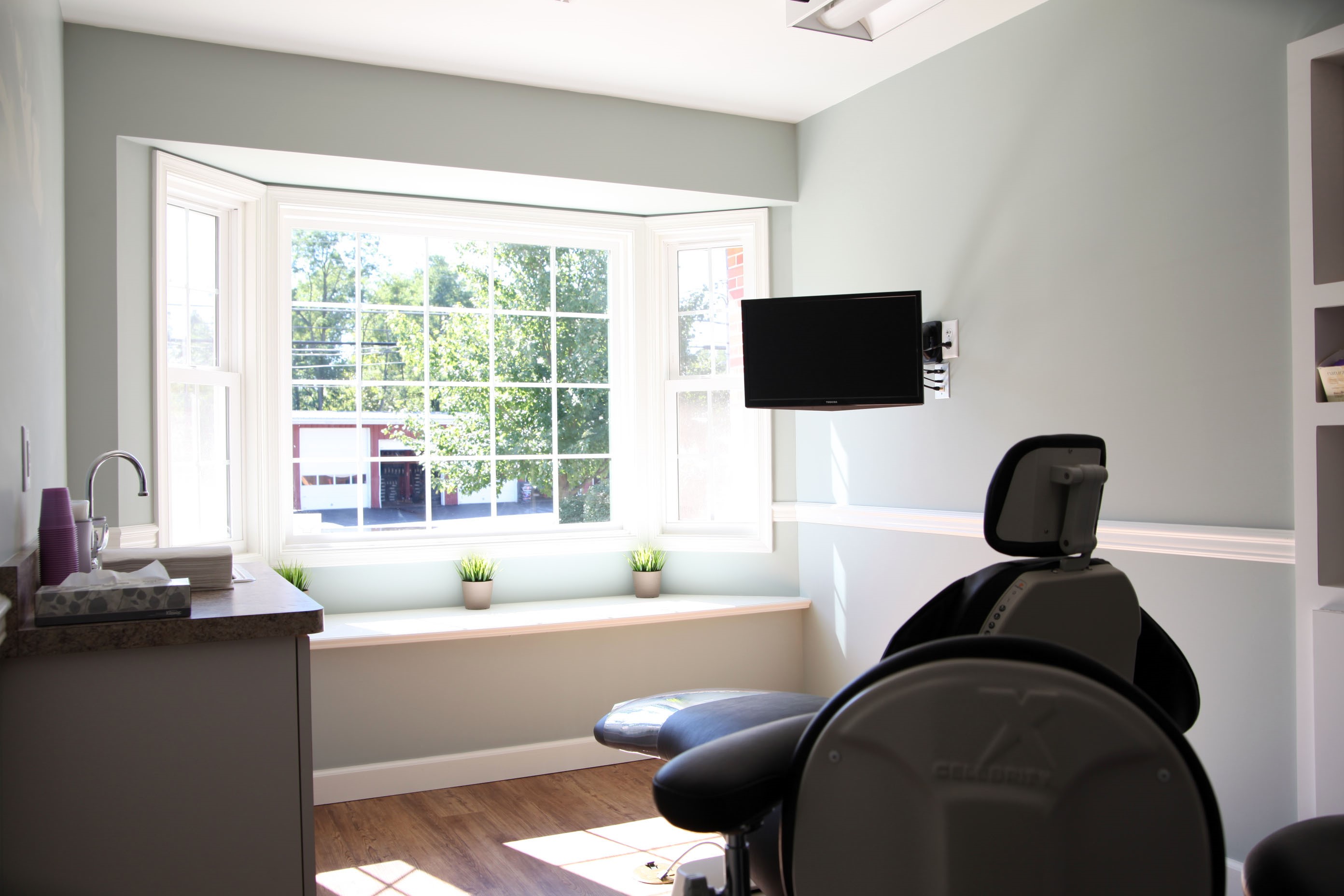 The initial build renovated what had been a 3,000 sq. ft. real estate office into a dental office with room for six operatories. Doors opened with three chairs in place, and buffer space built in to support another three operatories to support early growth.
Dr. Lehr opened Harvest Dental and provided her patients with a space designed to promote comfort and relaxation. The interior design is at once modern and comfortable, providing a classic and polished feel with details like wainscoting and pendant lights.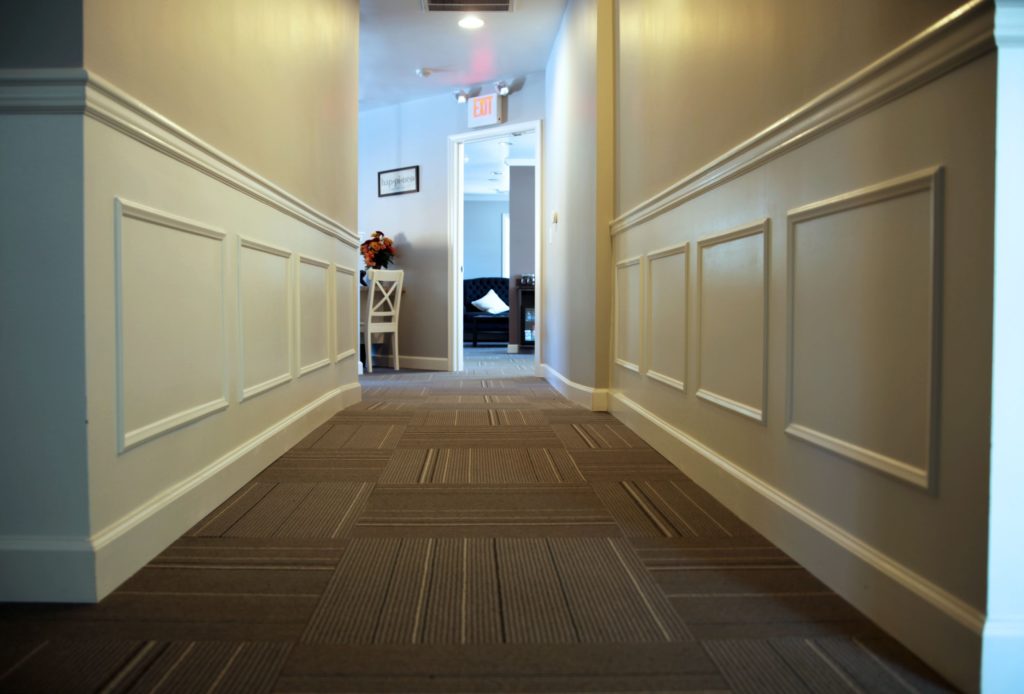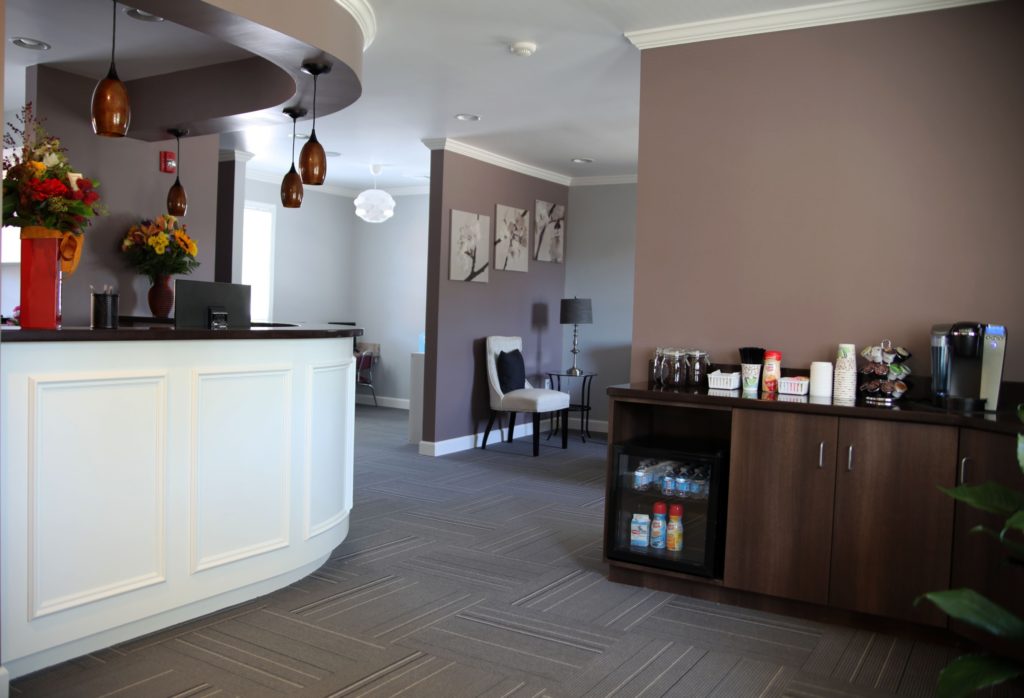 Details like in-room televisions mounted for patients to watch along with pillows, blankets and warm scented towels help Dr, Lehr's practice deliver a level of service not found at most dental practices. The team at Real Services helped select materials like durable and stylish modular carpet squares and craft approaches to provide custom detail while staying within budget.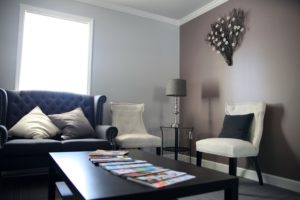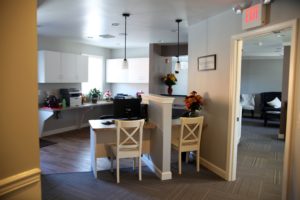 "While the project had its challenges, working with Real Services was great. They handled the unexpected surprises and provided advice on how to craft a space that would be unique and create the atmosphere I wanted my practice to embody," says Dr. Lehr. "The quality of the work is top notch and the experience can't be beat."
The Addition
Fast forward five years, and business booming. A second dentist had joined the practice two years prior, but even so, schedules were filling up fast, forcing long waits on patients and making it difficult to support emergency visits.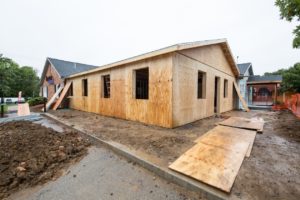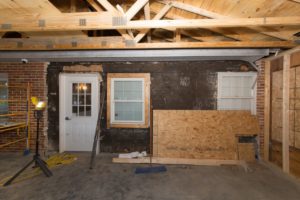 To ensure top-notch care, it was time to take on an additional associate dentist, and break ground on the addition to support more operatories. This long-term growth plan had been part of early discussions and had factored into the selection of the site, making the planning of the addition that much simpler when the time came.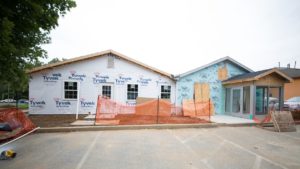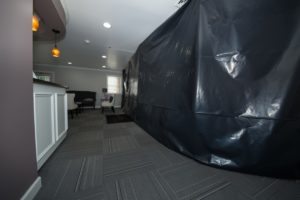 The challenges were different this time around for Real Services. As always, delivering value and maintaining budget were a top priority for the Real Services team, but now they also needed to ensure that the work they were doing did not disrupt the bustling practice or interfere with patient care. Careful planning and a willingness to be flexible made this possible.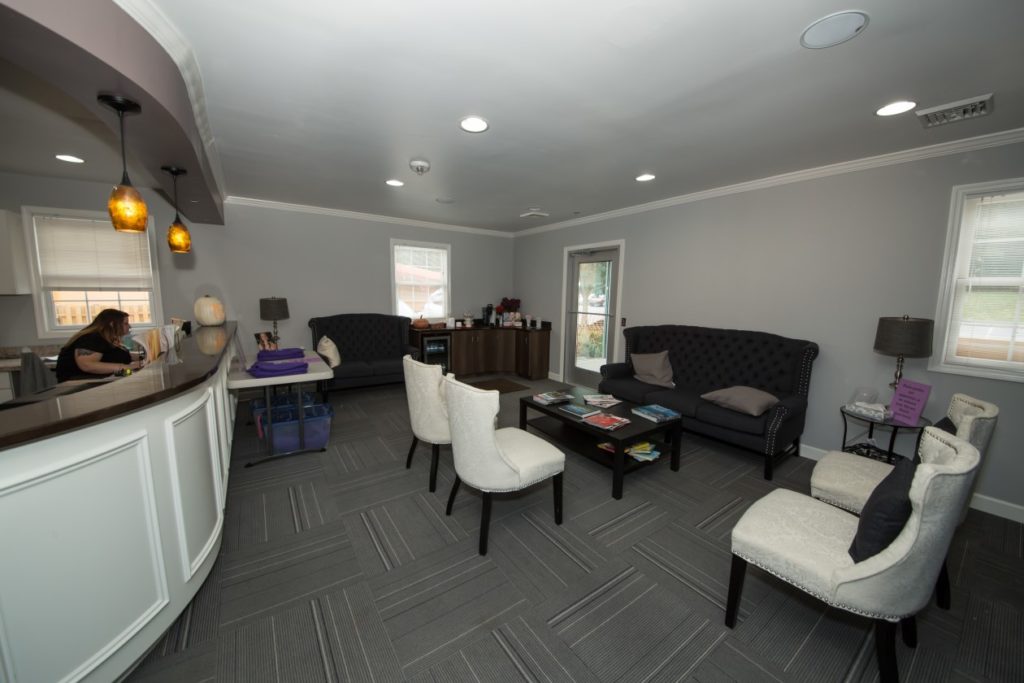 "I was very grateful for the flexibility of the Real Services team," says Dr. Lehr. "We worked out a build schedule that let us keep normal hours for most of the project. They worked evenings and weekends, so we could stay open. That is a level of service and commitment to customers that sets them ahead of the competition."
The patient entrance was relocated and then much of the preliminary work was completed outside of the existing building. Now that the addition is complete the office now supports another four operatories along with an expanded waiting area and new patient entrance.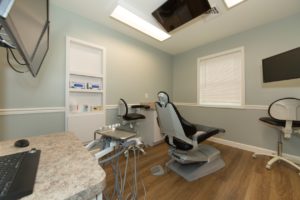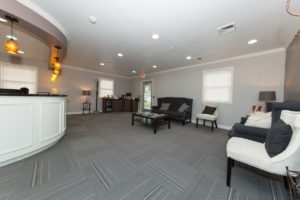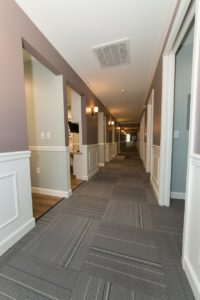 With smart, long-term up-front planning Harvest Dental was able to quickly and easily expand when the business was ready. Real Services was able to assist in creating the plan and executing without adversely effecting the current business.
See how they can help you
with your next office renovation, addition or build.